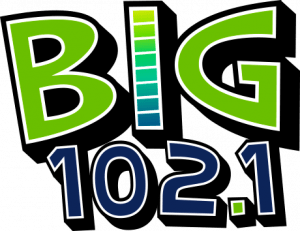 BIG 102.1- 80's, 90's & MORE is South Louisiana's 100,000 watt Classic Hits radio station.
The BIG Morning Show with Chris, Fast and Renee is the best way to wake-up since… Coffee! The conversation is fun, informative and listener focused with lighthearted features like BIG 80's Trivia, The BIG 3- the 3 things you need to know today, The BIG Wheel of Pizza, and more. Together our three co-hosts, Chris Logan, "Fast" Hans Nelson and Renee Revett, have over 50 years on Morning Radio in the Lafayette, LA market. They love Acadiana and are deeply entrenched in the community.
Shawn Murphy is one of Acadiana's most treasured radio personalities with the perfect attitude to facilitate the work day playlist.
BIG 102.1 Plays the 90's at Night! Aaron Lane hosts a unique retro show featuring ALL 90's- ALL Night beginning weeknights at 6:00 PM. With a variety of musical genres, Aaron's playlist catapults listeners to the Glory Days of Grunge, the resurgence of the Boy Bands and Throwback Hip Hop.
Check out Big1021.com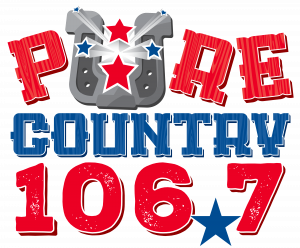 Pure Country 106.7 features Pure 90's Country Hits and the Superstars of Country! The veteran airstaff with over 60 years radio experience, reveres both the music and the loyal listeners.
The Boot Scootin' Morning Show with Eric White is filled with country music, trivia and fun! Eric lives the unique culture and lifestyle of South Louisiana. From music events and festivals to sporting events, he's in the center of Louisiana life!
Ed Perkins is the smooth and friendly work day companion who hosts the Pure Country Steak House. Pure Country favorites served up by request every weekday from Noon-1:00PM.
Johnny Jordan in the afternoon . Listeners are treated to the mis-adventures of the "Couillon of the Day" and more.
Check out Purecountry1067.com

SUNNY 951 and mysunny951.com is Acadiana's Good Music place. Soft Rock favorites make everyday a beautiful day!
Sunny days start with the Barry Premeaux and Company Morning Show then its continuous soft rock favorites from the singers, songwriters and super groups from the greatest decades in music.
Barry Premeaux and Company is a true community round table, with regular contributions from business, community, law enforcement and government leaders. Barry is a natural performer, the former singer songwriter is also a practicing magician, combining magic, illusions and a touch of comedy.
Check out mysunny951.com